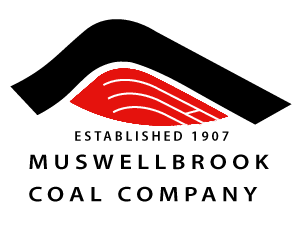 The Idemitsu Contractor Management process for Muswellbrook Coal is completed in two parts: business account creation, and worker registration and induction bookings.
Please allow yourself time to source and upload the documents and information required. We suggest you read through this process before getting started.
A nominated administrator from your business will be required to complete the steps below.
User guides can be found on the Help and Resources page.
Let's get started!
CREATE A BUSINESS ACCOUNT
To have a business account created in the Idemitsu Contractor Management System and register your workers, you must first provide information to Pegasus:
Complete the Contracting Company Registration Form
Source company documents:

Workers Compensation
Public and/or Product Liability
Motor Vehicle Insurance
Professional Indemnity
ISR – Plant and Equipment Insurance
OHS Management Plan Policy Statement

Email all documents and completed form to inductions@pegasus.net.au. Annual business registration costs $125 + GST.
On approval, Pegasus will email you a user name and password to login to the Contractor Management System.
Once you receive these details, please follow the steps below to register workers.
REGISTER YOUR WORKERS
Step 1 > Login to the system with your new details
Using the details Pegasus has emailed you, click the button below to login to the system:
Step 2 > Add workers
With your business registered, you can login and add your workers in the system! You'll start by selecting Manage Employees and then Add New Employee. From here, you can enter and save their personal contact details, address, phone and email.
Step 3 > Select sites and roles
You will next select the worker's name to Add New Role and choose their Muswellbrook Coal work role.
Step 4 > Upload documents and book training
Your role selections determine the competency documents (medicals, statements of competency) you'll upload to prove your worker's qualifications to perform the chosen role from a document library. Some competencies will require the worker to complete site inductions.
Step 5 > Pay for worker registration, training and access ID card
Pay for worker registration, training, and ID cards to work at Muswellbrook Coal:
– Worker registration: $50 + GST per worker annually (registration for two years) for profile validation and maintenance
– Muswellbrook Coal Site Induction: $225 + GST OR contact Pegasus for Stockpile Only Induction
– Replacement card: $30 + GST per card
Step 6 > Pegasus validates documents and applies roles
Pegasus will validate the documents you've uploaded for your workers during registration to ensure they meet Idemitsu business rules. You'll be emailed if more information is needed. Upon document approval, the roles will be applied to your workers. They must complete their required induction to have their access ID card issued. This card must be carried with them at all times at site.
You'll be emailed if any documents are expiring so you can update them in the system and maintain compliance at Muswellbrook Coal.
Please note that Idemitsu Boggabri Coal contractors will still manage workers in the Pegasus Safety Inductions Booking Portal.